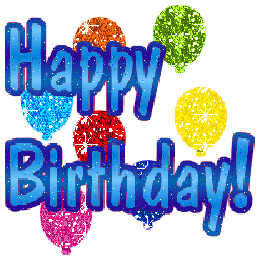 The girls at KLSNS have decided to do a little surprise Birthday hop for Joanna.
Happy Birthday Joanna ~ I hope you have a wonderful day!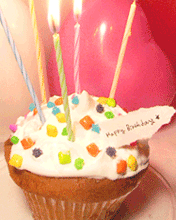 I have a little confession to make...I really tried to make a new card to share, but unfortunately I didn't get a chance to finish it. We ended up with dinner guests tonight and then I spent over 2 hours combing burrs out of our dog's fur (really not fun!). So, since I am sharing a previously made card, I thought I would add another birthday card that I just love (and it was my very first copic colored card almost a year ago). I just love that CC Designs image ~ he is just too cute hiding behind all those presents!
Now stop on over by Risa to see her birthday wishes for Joanna.